Coinciding with the celebration of the Festa Major de Bellpuig 2020, we put on sale the miniature reproductions of the image of the Mare de Déu dels Dolors de Bellpuig.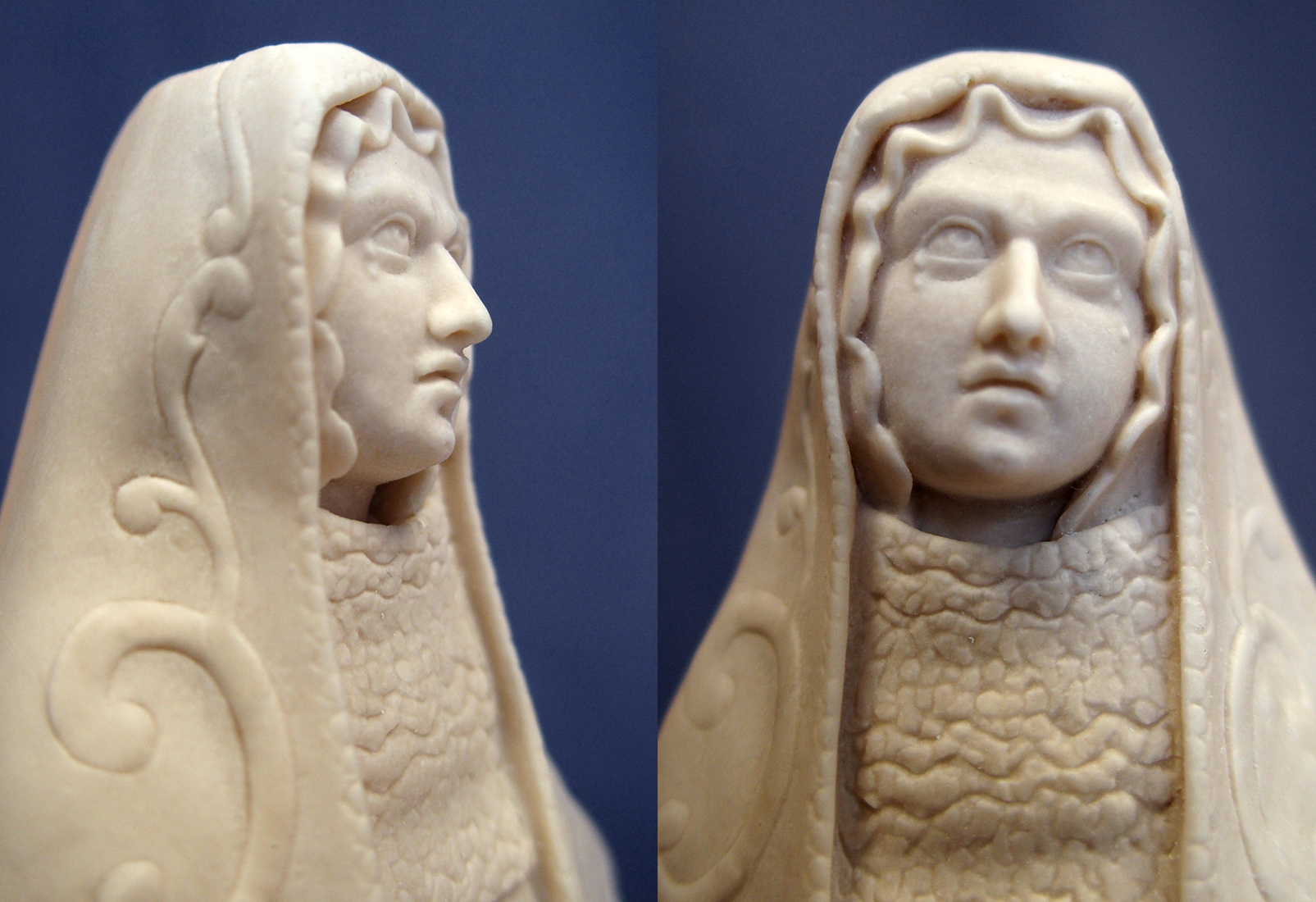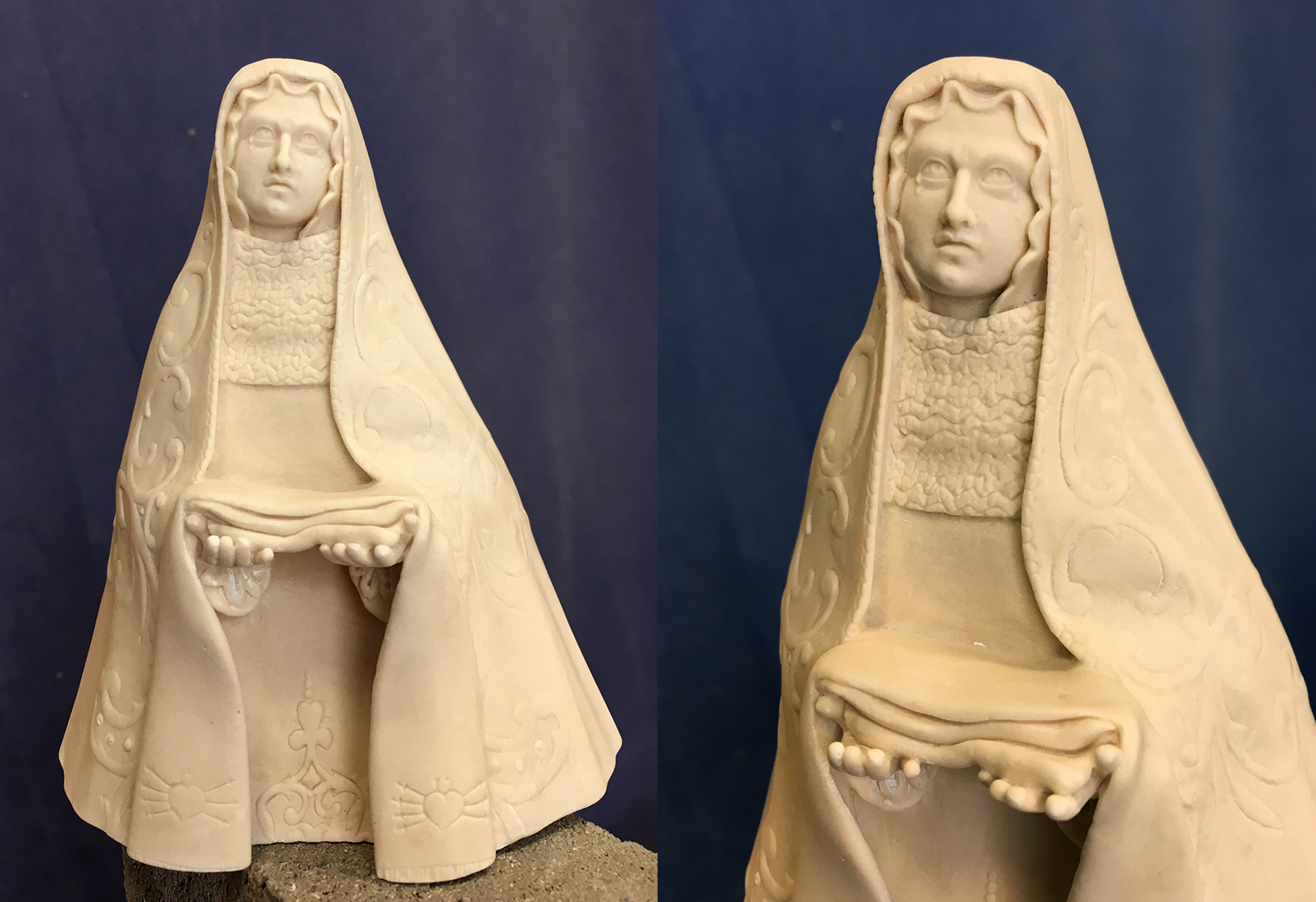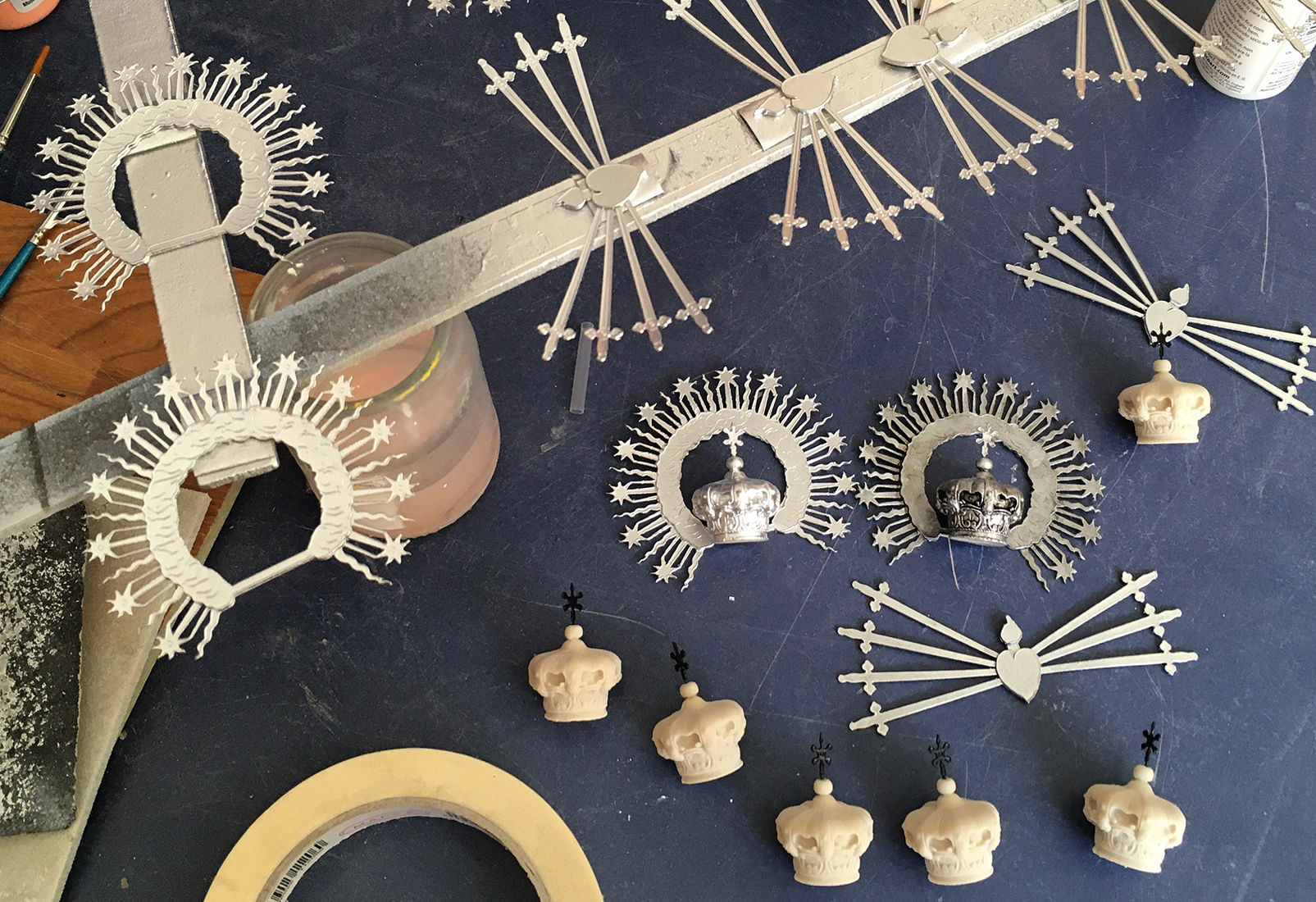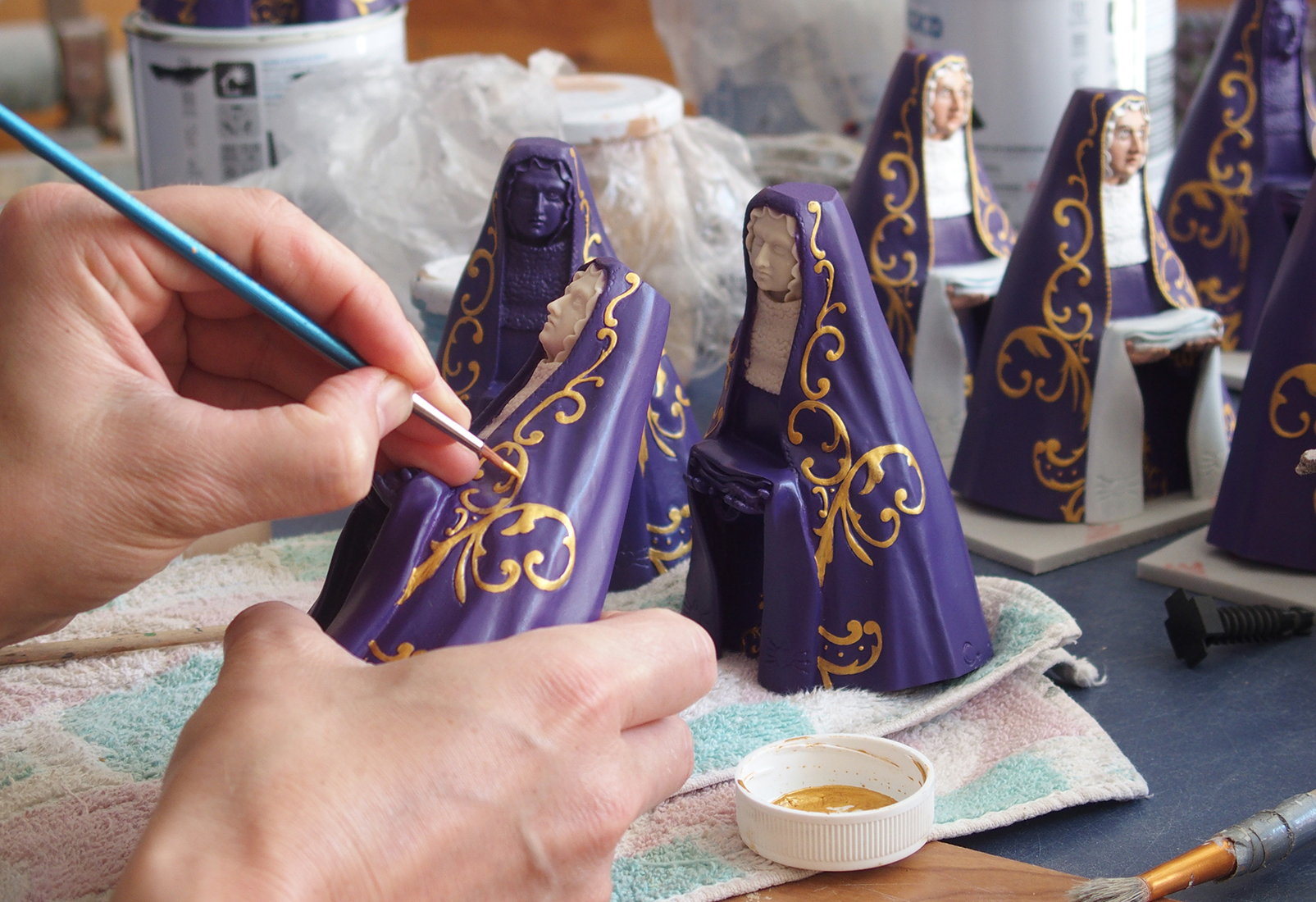 It is a figure of 21 cm in height, made with resin and painted by hand. The ornaments of the figure, made with polypropylene, reproduce those that the Virgin wears on the night of her procession.
A special box has been designed inspired by the dressing room that welcomes the Virgin in the Chapel of Dolores de Bellpuig.
The same box, unfolded, can also be used as a display case.