Reproduction of a relief, in the late Romanesque style, to which we made a polychrome application to try to simulate what it might have looked like in its original state.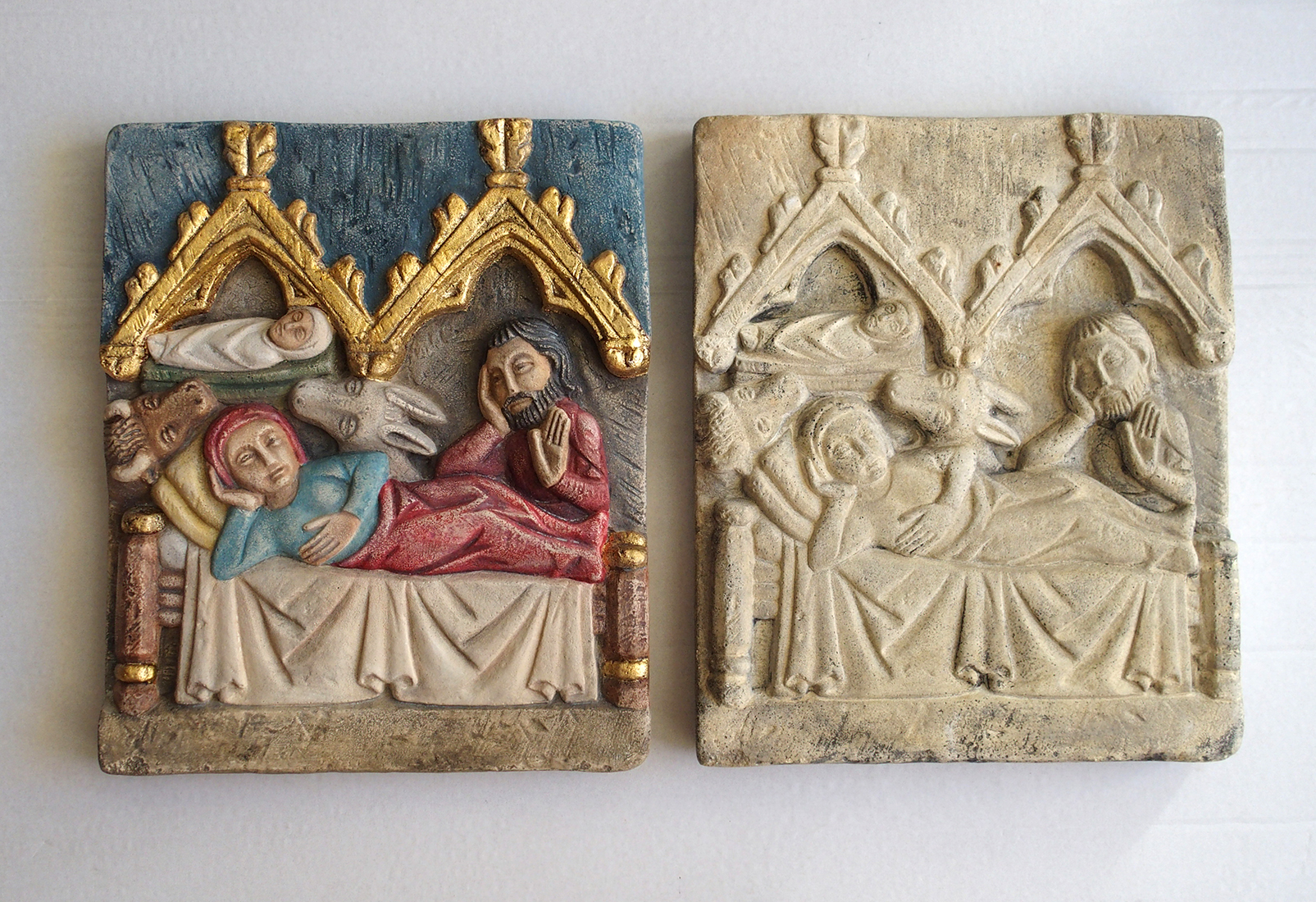 In this case we use acrylic resins reinforced with fiberglass to reproduce the piece. Once the copy was obtained, we worked with washes and dyes the different elements of the representation of the manger, using some references from a similar period, but without having made a detailed study of what tones and what colors could be used at that time.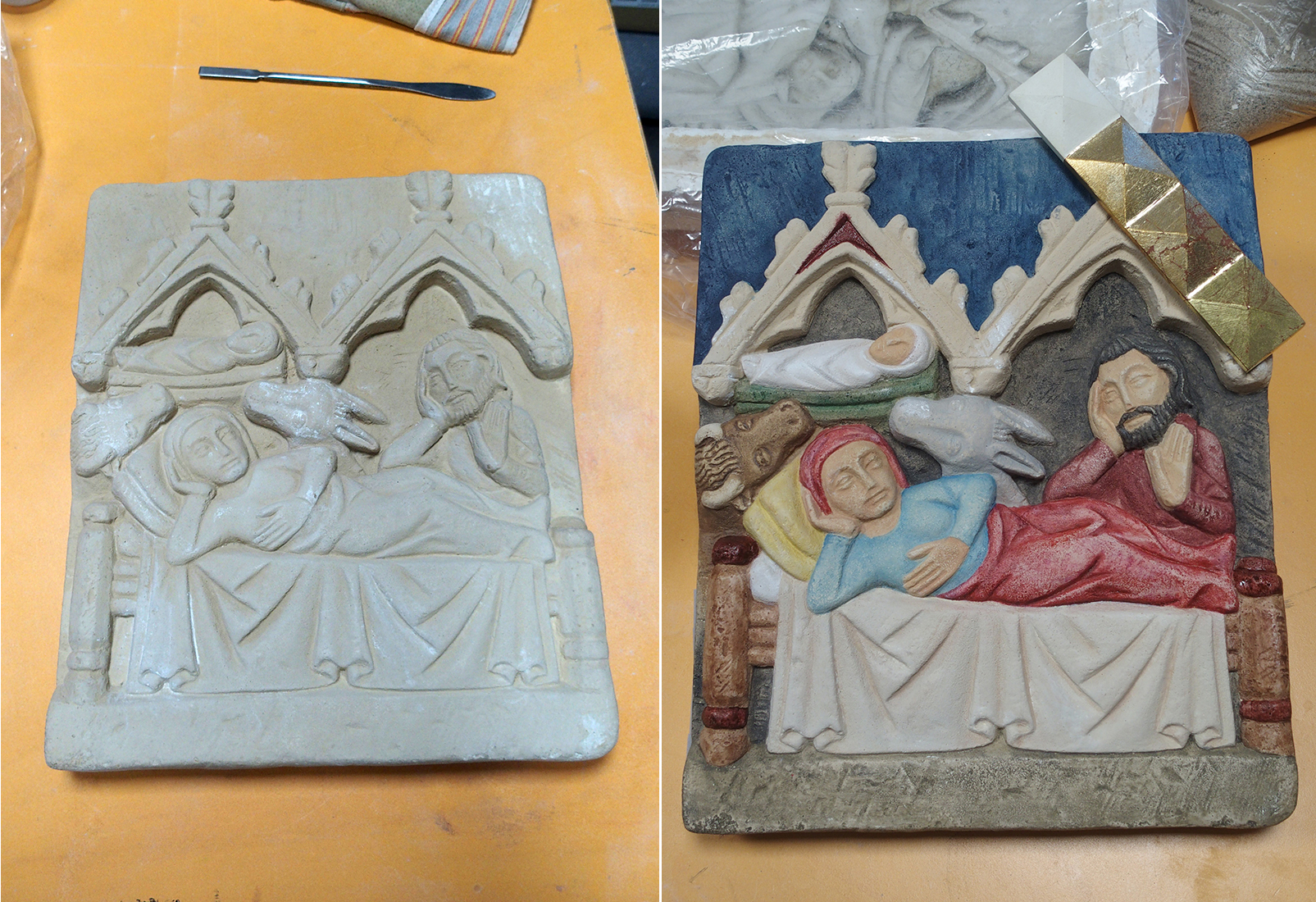 To finish the work, we made an application of gold leaf to highlight the arches, already pointed, and some other details of the relief.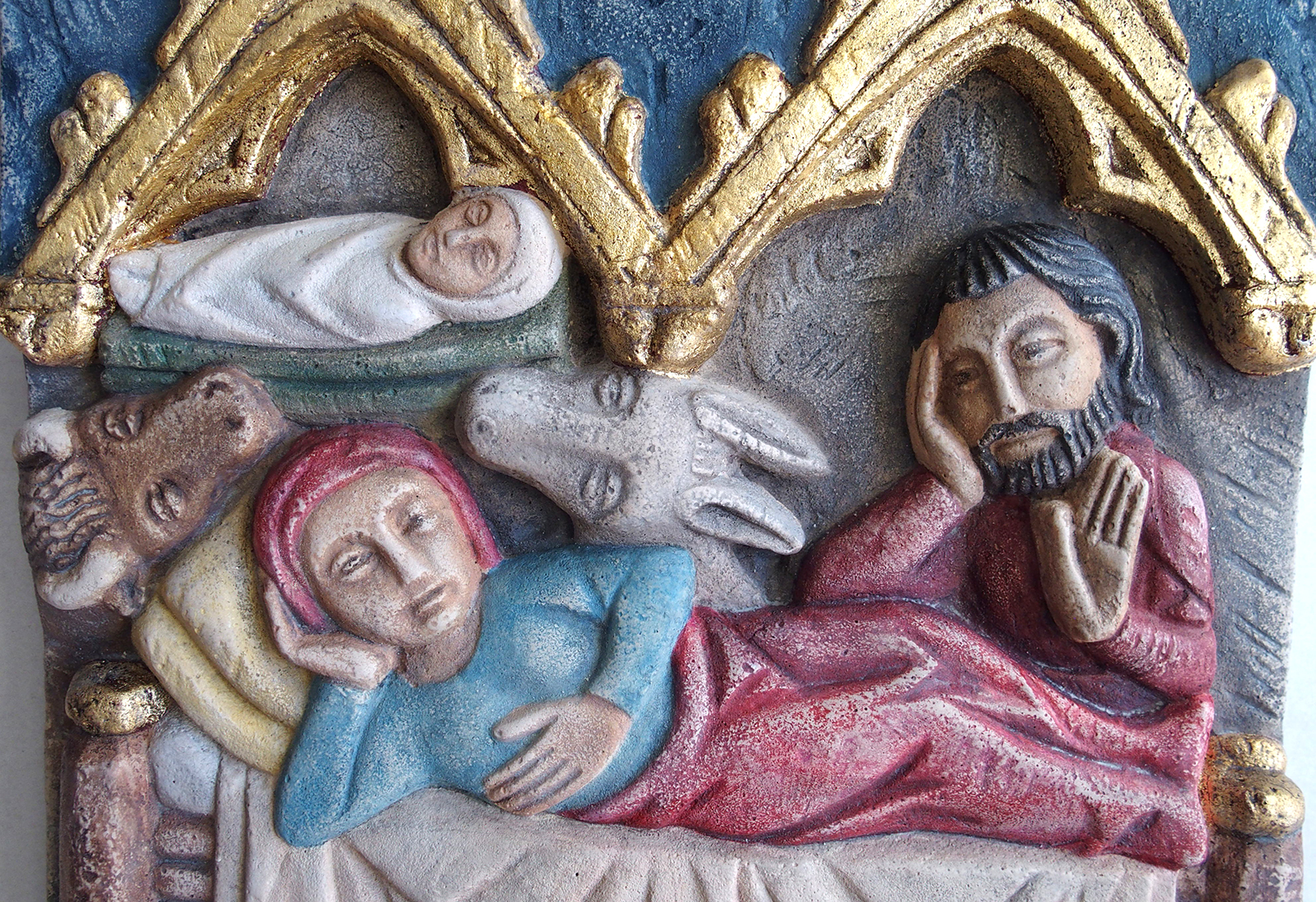 With this representation of the manger, we take the opportunity to wish you all a very Merry Christmas, hoping that after this very unexpected year, 2021 will arrive accompanied by good news and new opportunities.