In the recent edition of the Fair Fruit Attraction 2021 of IFEMA Madrid (https://www.ifema.es/fruit-attraction) could see our model of a system of fast cooling by water or HydroCooling.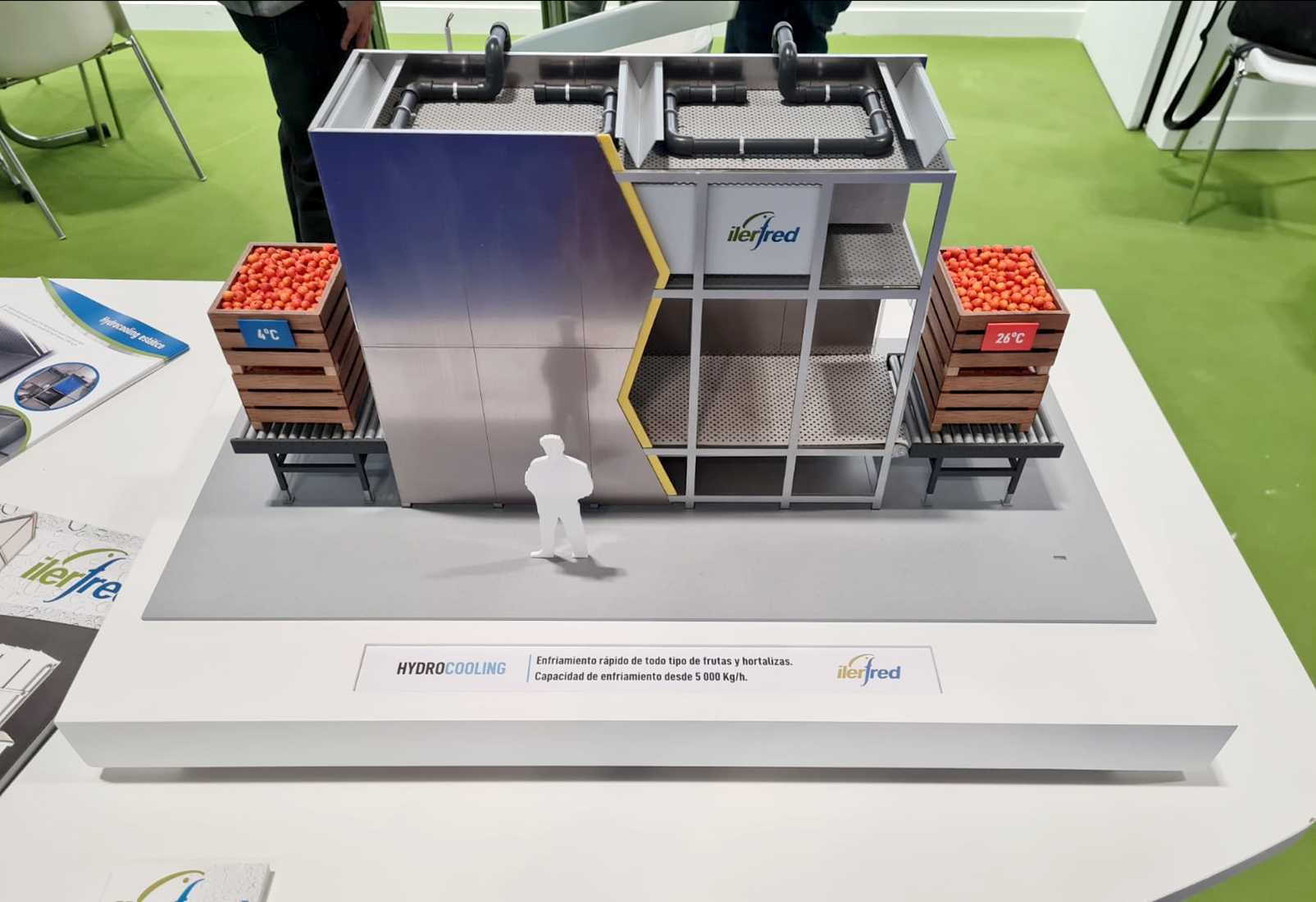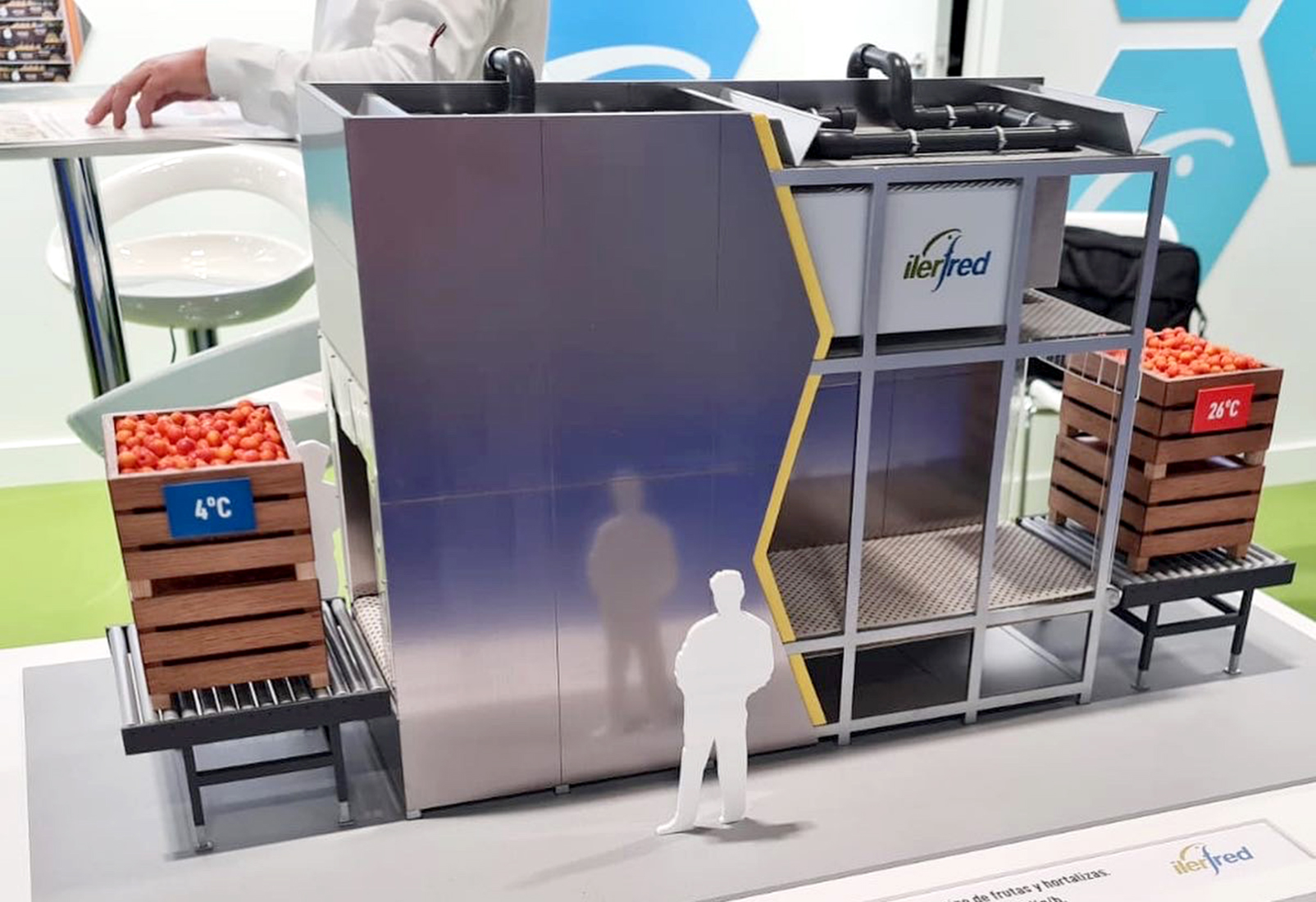 So that this small-scale model does not look like a toy and ensure a professional aesthetic, we focused on two key aspects: to be able to represent stainless steel on a scale, and to reproduce in detail both the system of pumps, filters and pipes, as the different fastening elements of each piece.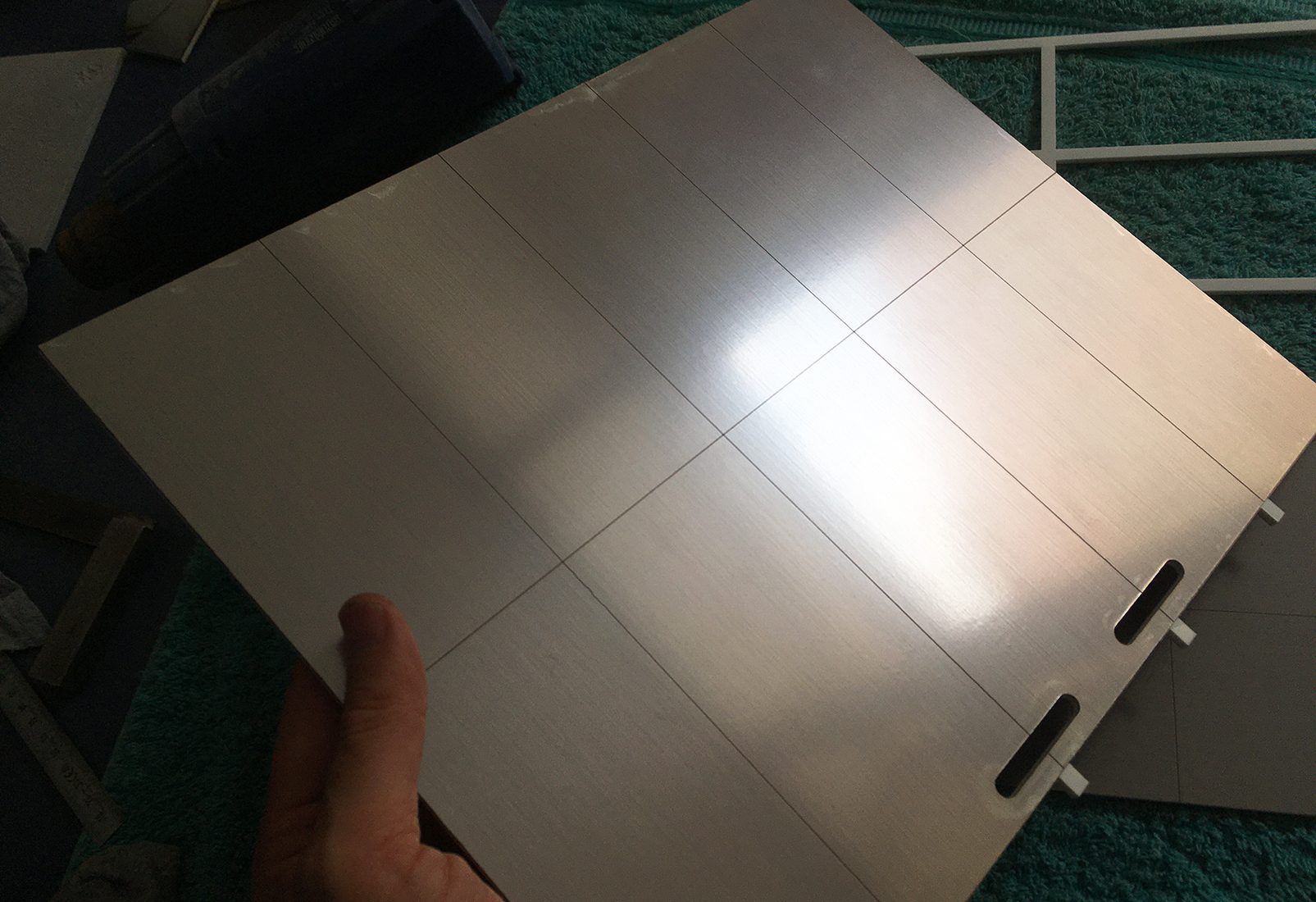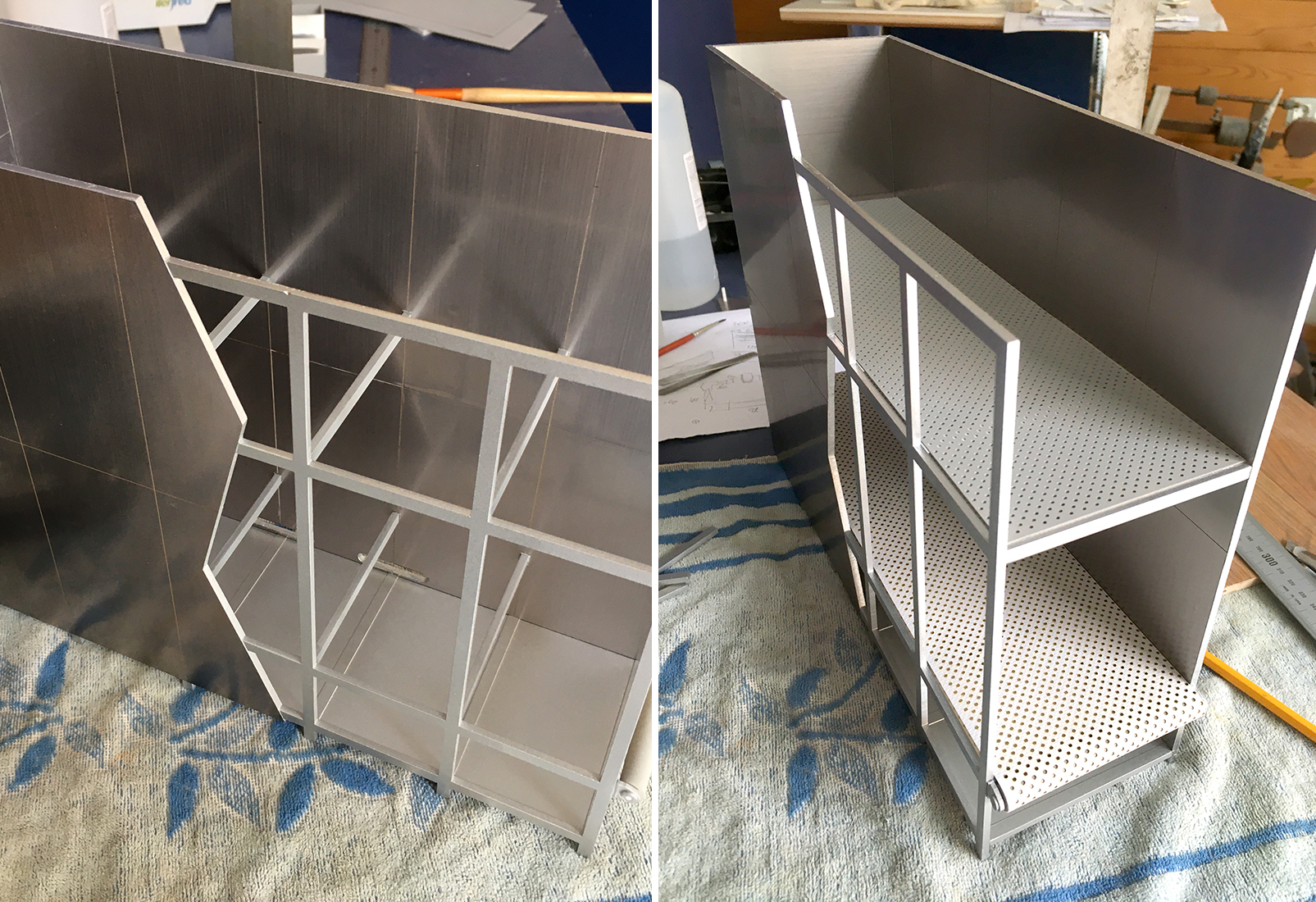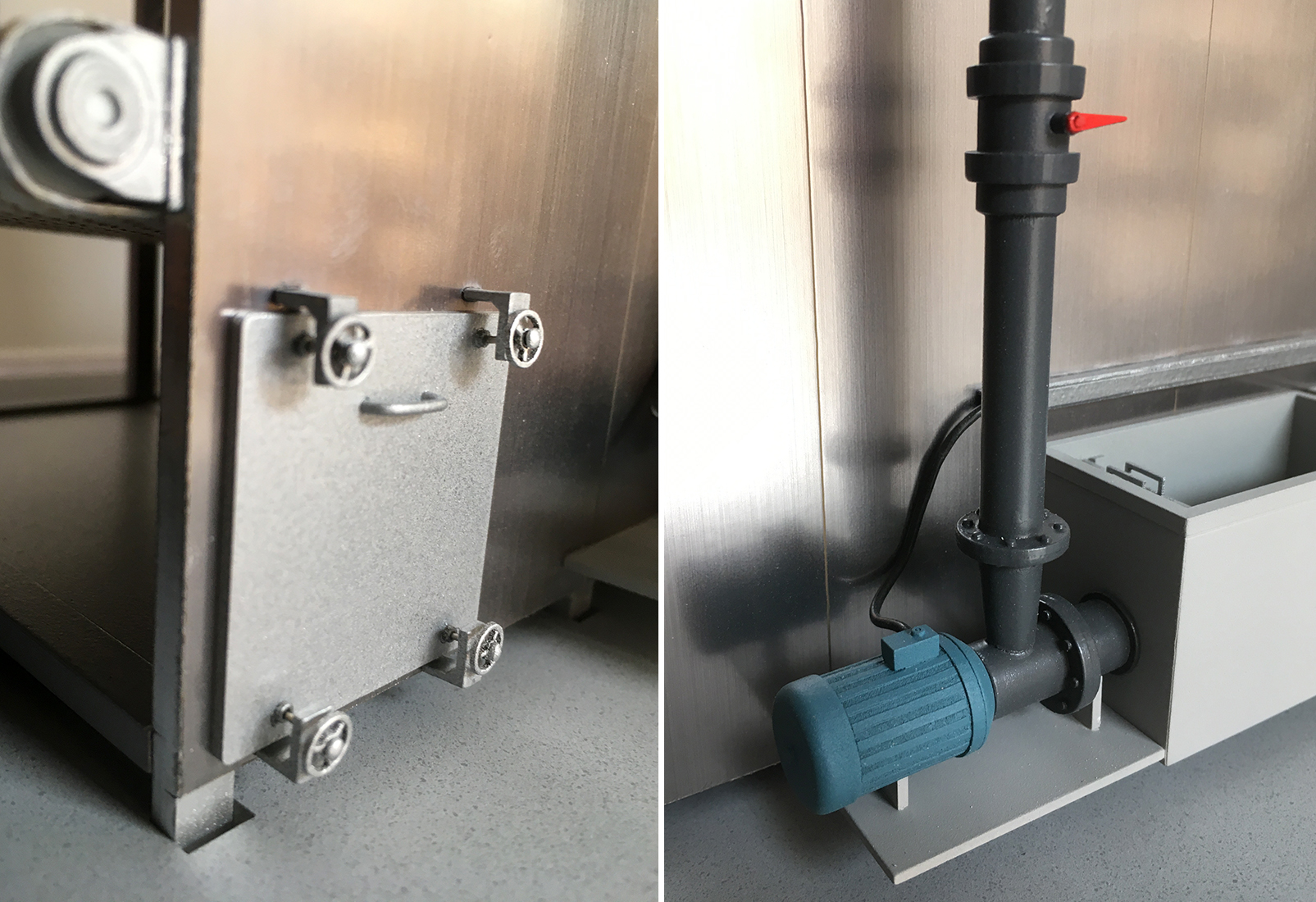 As important as the model was the design and construction of a custom transport box, which allows you to safely store the different parts of the model and ensure good conservation.