In the arquitecture of Antoni Gaudí, light had ever an important role, and Palau Güell is a good example
of it.
To show how the light changes inside the dome of the palace, depending on the sun's movement during the day, we adapted the client's model to the new museographic needs. The chosen solution to illuminate the dome's openings has been the installation of fiber optic, distributed in three phases (110 fiber strands in each phase) to be able to create a secuence simulating the turn of the sun around it.
As it is a wooden model, the first job has been to disassemble very carefully, the parts that prevented us from being able to work comfortably in the dome area.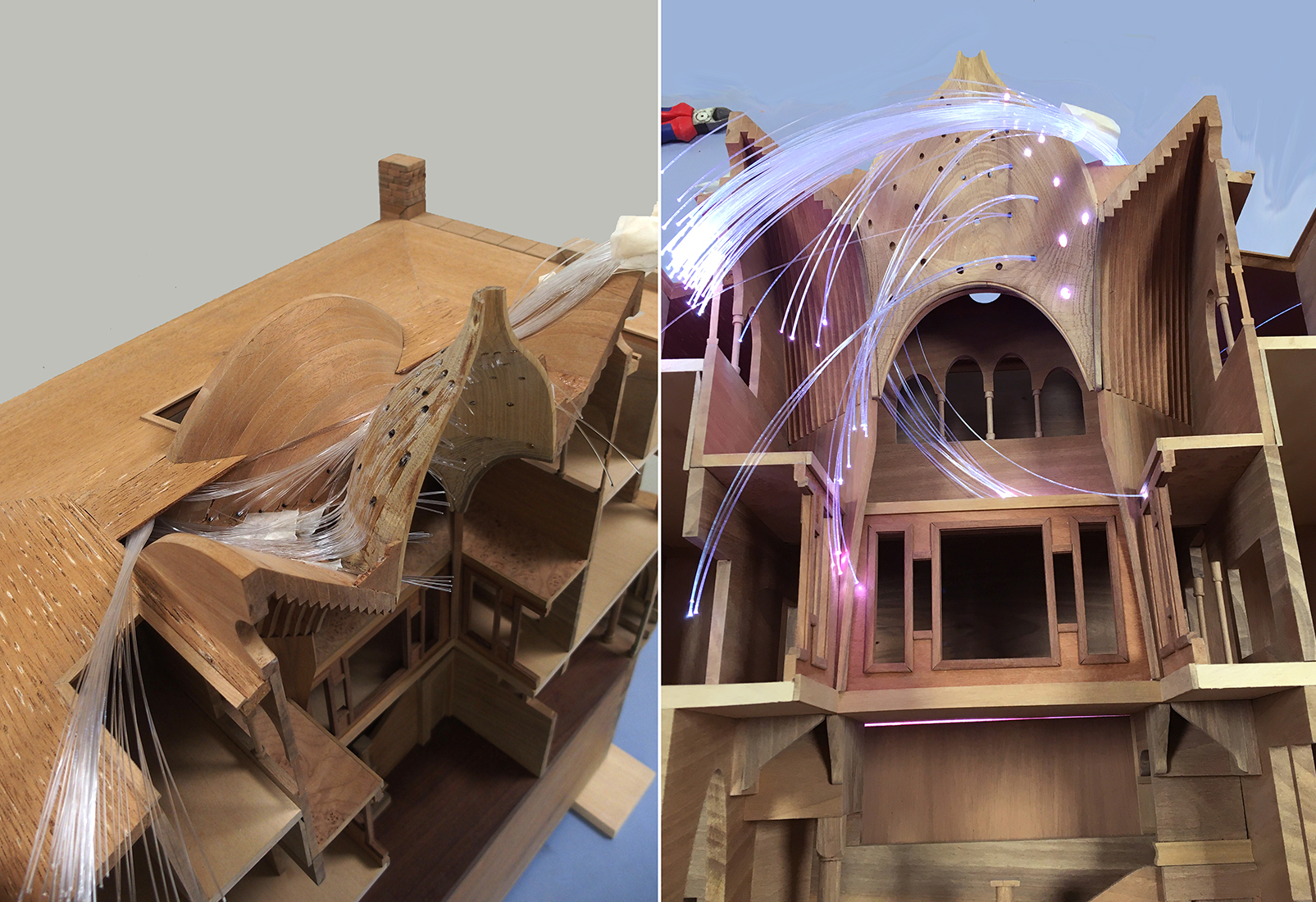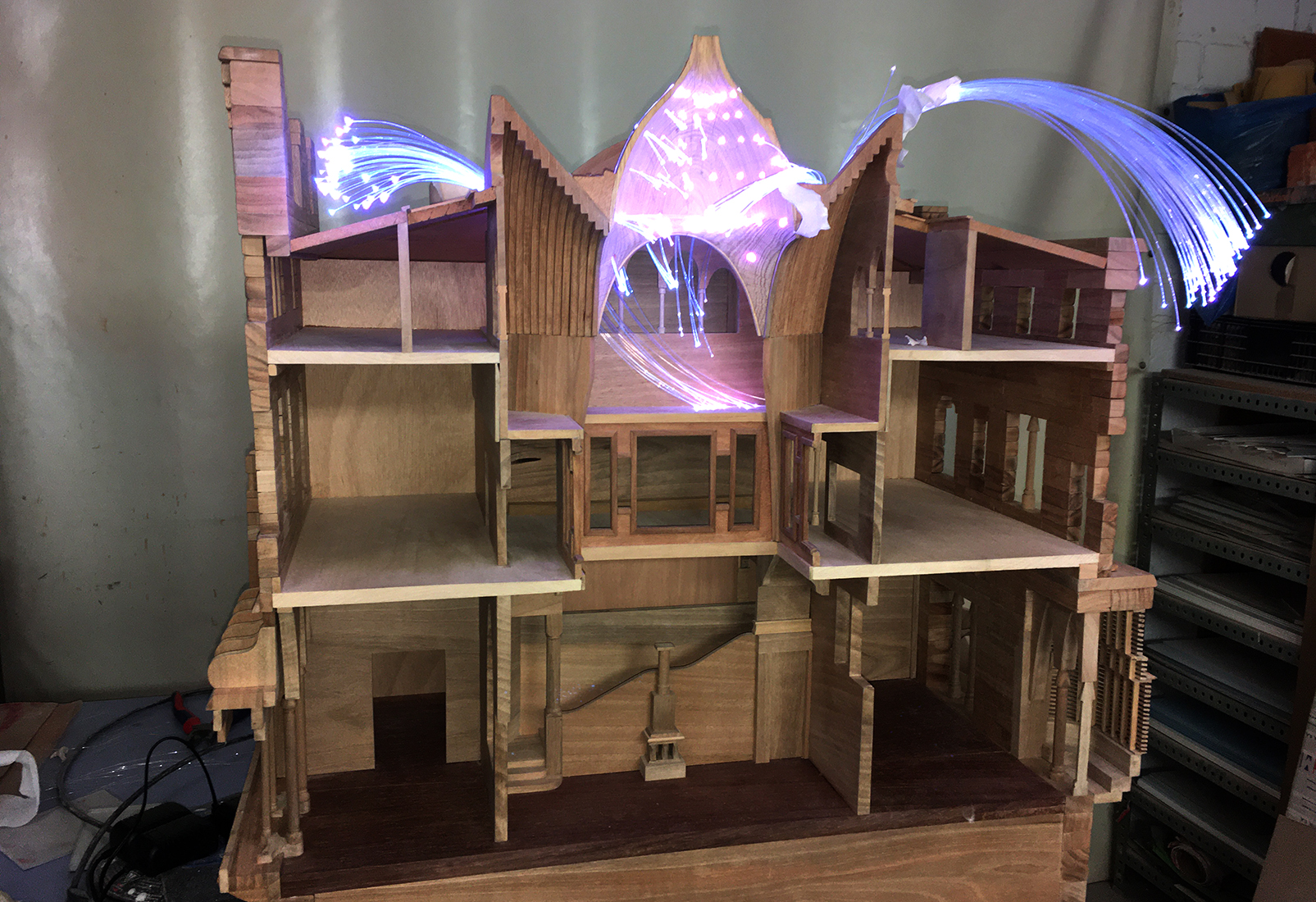 To reach the dome's area with the fiber optic bundles, we prepared a vertical access that goes from the base of the model to the under roof, sealing all the joints and cracks to avoid the light going through.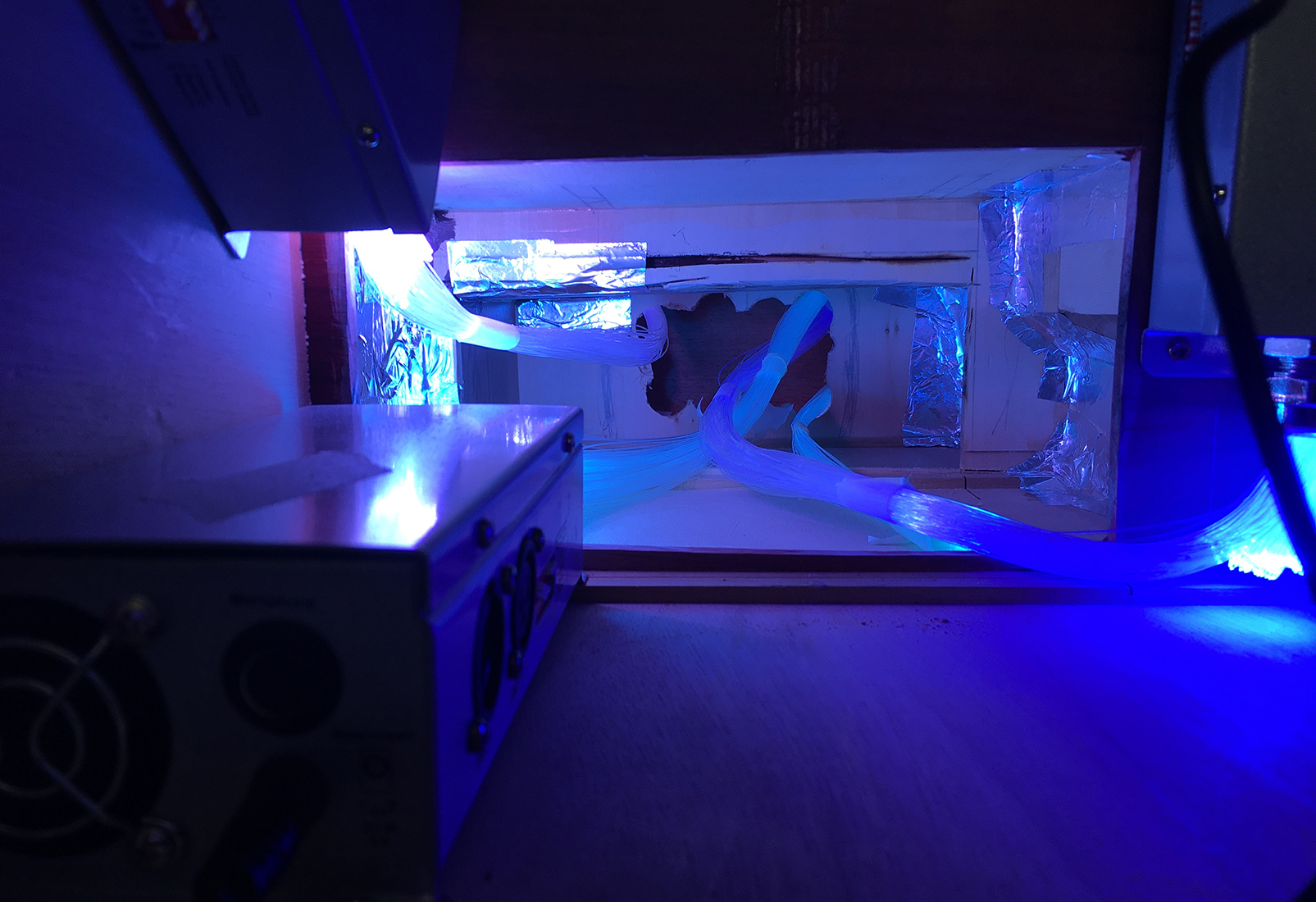 The great amount of fiber strands around the dome made compulsory working with order and precision, to avoid a messy finish that could attract the visitor's attention.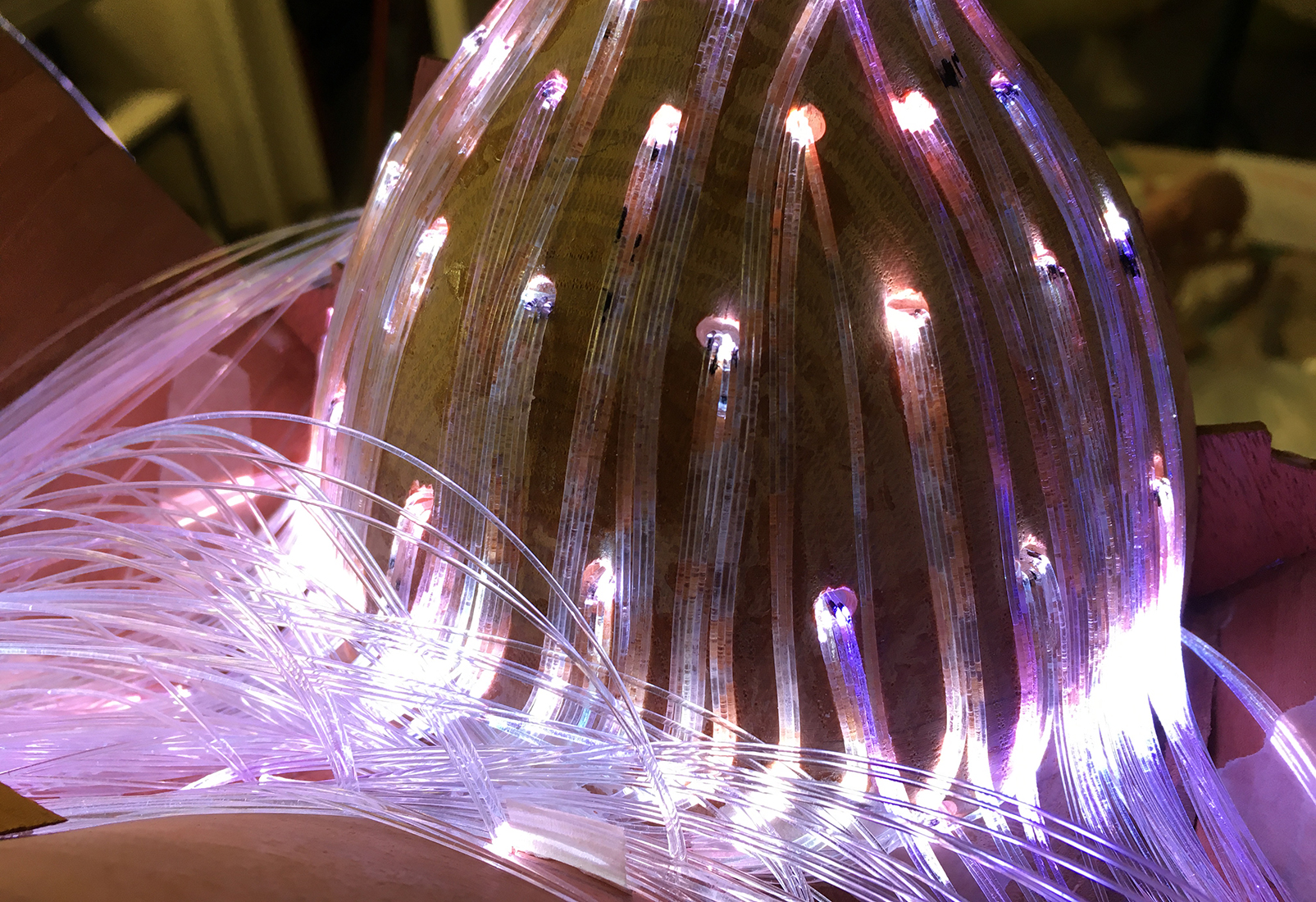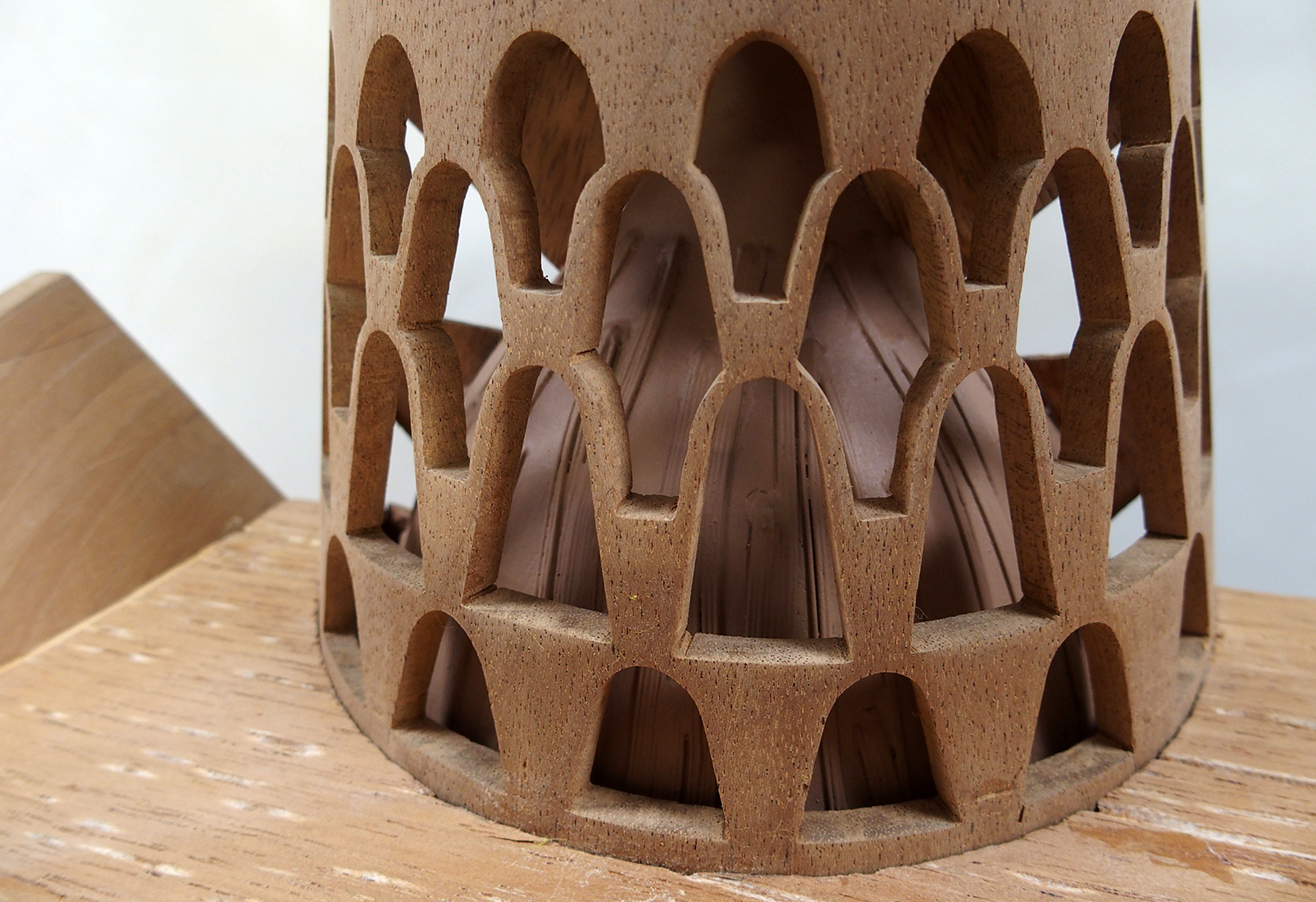 Finally we prepare the programation of the fiber optic bundles, controlling the speed and the colour of the light (colder at the beginning of the secuence and warmer at the end).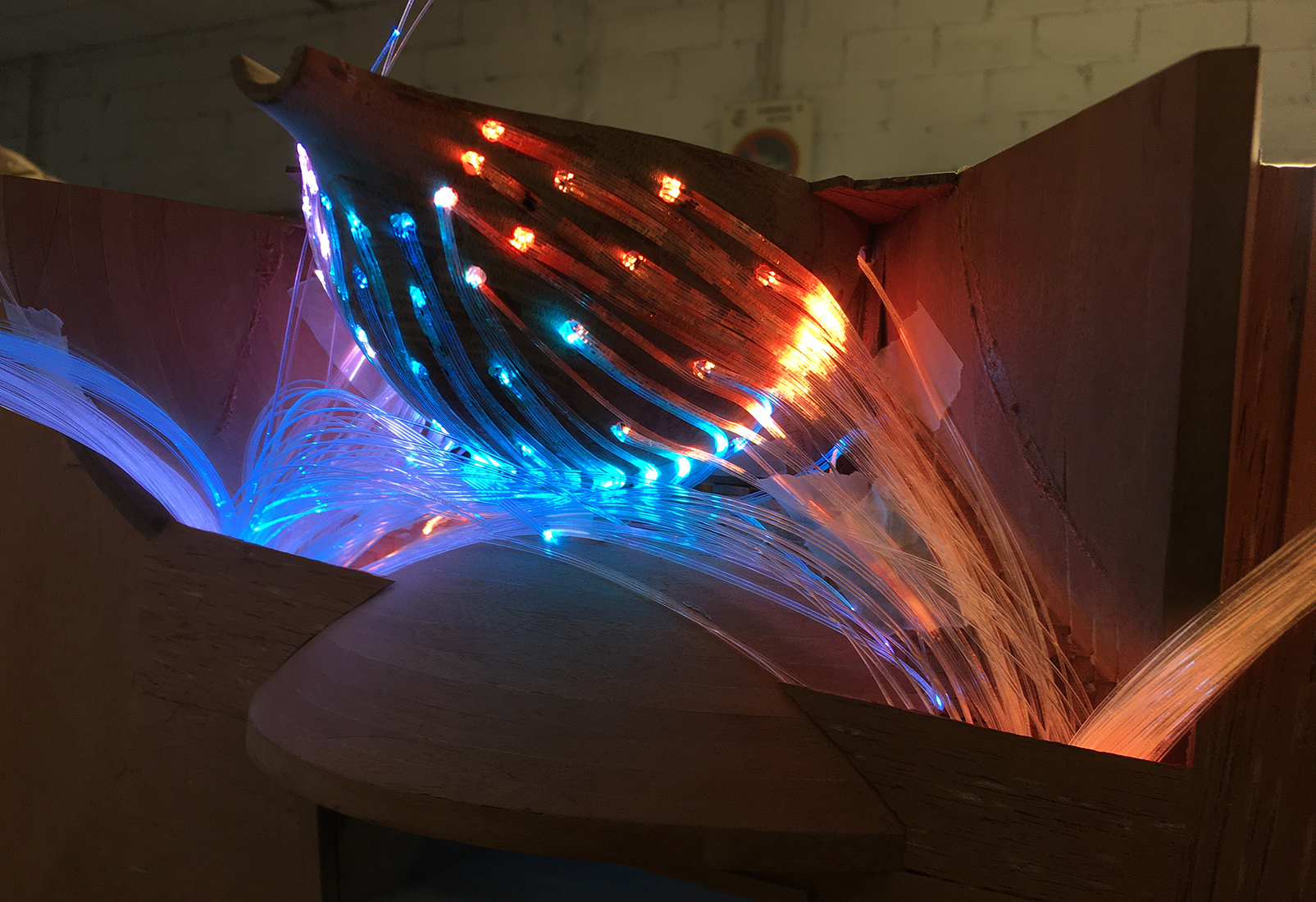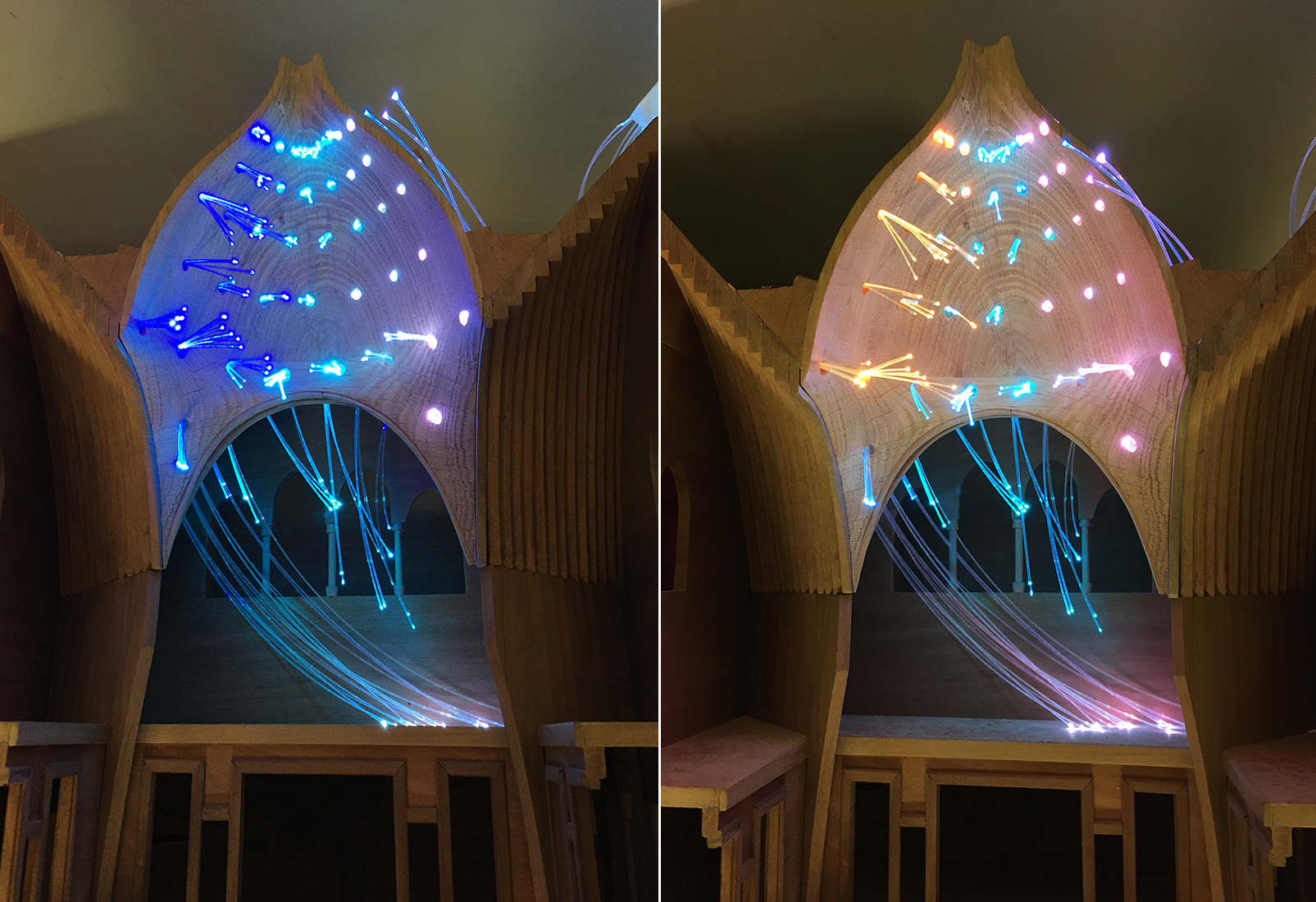 The illumination of the fiber has been coordinated with the lighting up of the existing spotlights in the room, so that all are synchronized when the visitor presses a button.